Play It Forward 11 presented by PNC Bank
We're turning it up to 11 this year with Play It Forward 11 presented by PNC Bank on April 29 at the Triple Door. We've got a great lineup for you this year kicking off with a cocktail reception hosted by Workday and ending the night on the dancefloor with Sway. In between, enjoy student performers who truly embody the spirit and purpose of Music Aid Northwest and Play It Forward. Let these students inspire you to raise your paddle and contribute to our Music Grants Program. Every dollar raised during Play It Forward 11 will go directly to these grants. We'll also award two Washington Music Icon Awards this year to Sub Pop Records and MANW co-founder Alan White. You don't want to miss this, so grab your tickets now.
Icon Award Recipient Alan White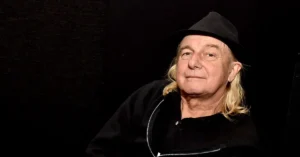 Alan White,  Grammy Award winning rock drummer worked with two former Beatles by the time he turned 21, but was best known for his long tenure with the British Progressive Rock band Yes. Yes was inducted into the Rock & Roll Hall of Fame in 2017. Luckily for MANW, Alan settled in the Seattle area almost 32 years ago where he became heavily involved in the music community. As one of the founders of MANW, Alan championed the original Play It Forward concert and the Music Matters license plate program. Outside MANW, Alan along with his wife Gigi held and participated in so many benefits, including offering free drum lessons and hosting music camps for students. Alan passed away in May of 2022, leaving behind a legacy of both music and philanthropy. Alan truly understood the importance of music education and is sorely missed by everyone at MANW and within the Washington music community. Alan's legacy on Washington Music goes so far beyond Music Aid Northwest and the Music Matters license plate, and so we will be posthumously awarding him one of our Washington Music Icon Awards for 2023. Alan White's award will be accepted by his wife Gigi, who remains vital part in the fabric of Music Aid Northwest.
Icon Award Recipient Sub Pop Records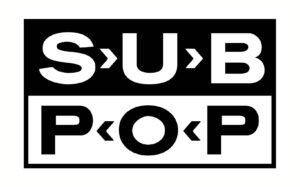 Propelled to early worldwide fame by the grunge movement, Sub Pop Records remains one of the true independent record labels with a roster of talent that is hard to rival. Founded in Seattle by Bruce Pavitt and Jonathan Poneman in 1988, almost any mention of Seattle music now brings to mind that iconic black and white Sub Pop logo. As important as Sub Pop is to Seattle, it is also vital to the music community throughout the world. We are proud to present Sub Pop with a Washington Music Icon Award at this year's Play It Forward 11. And who better to accept this award on behalf of the record label than its current CEO Megan Jasper, who started at Sup Pop in 1989 as an intern.
Play It Forward and Music Aid Northwest
Music Aid Northwest provides needs-based grants to public school k-12 music programs throughout Washington state. As MANW's largest fundraising event each year, Play It Forward brings together the best of Washington's musicians, community leaders, and local fans to help support music education in Washington State. This unique event celebrates Washington and its incredible food, amazing wines, and, of course, great musicians. Contributions raised during Play It Forward directly benefit hundreds of deserving students each year by ensuring their school's music program is adequately funded. During the Play It Forward gala, MANW also presents the Washington Music Icon Award to an individual or company that works to build and support the music community.
Get your tickets now for Play It Forward 11 on April 29 at the Triple Door. All tickets include a hosted cocktail reception, Wild Ginger dinner, wine at your table, and a seat for the show. Upgrade your night with a Rock Star ticket, which includes premium seating and wine, but more importantly, a larger donation to Music Aid Northwest and our grant program. Buy your tickets online now!!!! 
Play It Forward 11 – April 29, 6 p.m. at Triple Door in Seattle
Tickets on sale online here: https://musicaidnorthwest.ejoinme.org/MyEvents/PlayitForward11/TicketSalesandDonations