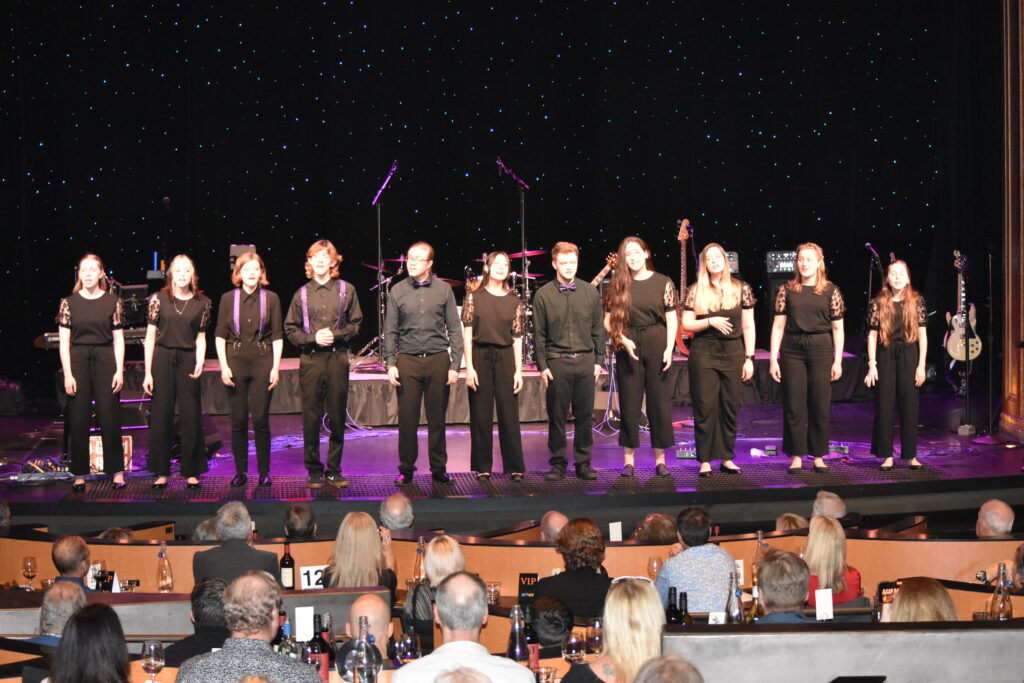 Play it Forward is Music Aid Northwest's biggest fundraising component. Each year in the spring, over 150 guests from all sectors of the commuity attend the musical gala to celebrate students singing and performing on various instruments.
Sponsors and guests generously donate throughout the night. The event culminates with an uplifting dance band often with special guests from the professional music community.
To learn more about our sponsorship opportunities, please contact Shelley Tomberg, at [email protected].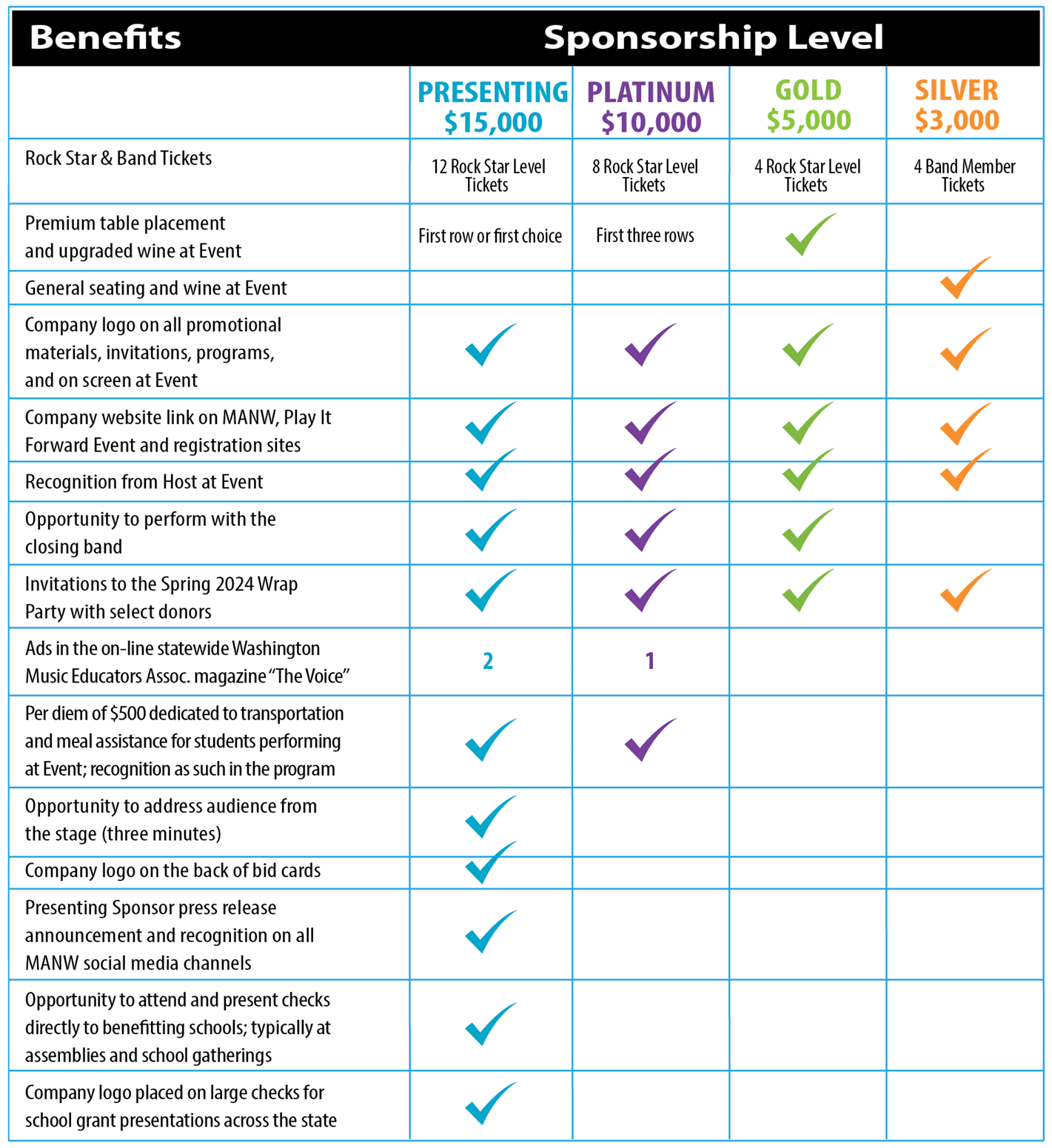 Our Employer Identification Number (EIN) is 20-2943233.