Supporting Public Music Education
in Washington State
Music Aid Northwest (MANW) is a nonprofit organization that funds the needs of music classrooms across Washington state. From French horns to marimbas, from ukuleles to xylophones, MANW has distributed over 1.5 million dollars to hundreds of underfunded music classrooms to cover these and other needs as requested by the music teachers themselves.
Now in its 11th year, the music-oriented party is Music Aid Northwest's biggest fundraising component. Each year in the spring, over 150 guests attend the musical gala to celebrate students singing and performing on various instruments. Sponsors and guests generously donate throughout the night.  The event culminates with an uplifting dance band often with special guests from the professional music community.
Our Sponsors
Music Matters License Plates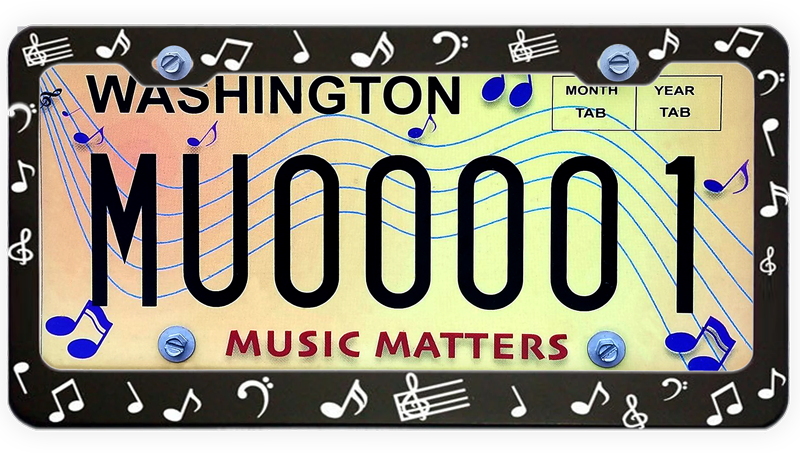 Through a partnership with the Washington State Department of Transporation (WSDOT), these specialty Washington state license plates are available for use on all motor vehicles, with proceeds benefitting public music education through MANW.
Last year, with funds raised from our events, MANW raised over $400K and fulfilled grants for 70 Washington state schools. Examples include:
Adams Elementary (Wapato, WA.): mic stands and choir risers
Tenino High School (Tenino, WA.): baritone saxophone
Cle Elm Roslyn High School (Cle Elm, WA): jazz and choral sheet music
Support Music Education in Washington